Our Clinic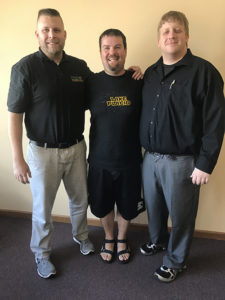 Welcome to Condo Pharmacy! We are discovered IP at a pharmacy conference in 2017 and were thrilled to partner with their team in order to bring a medically supervised weight management protocol to our patients. Our clinic owners, as well as some staff members, have tried the protocol as we know form first hand experience that losing weight can be a challenge. We're not offering a shortcut, but we do believe that we have found a solution to weight management that allows for predictable and repeatable results.
The Ideal Protein Protocol is designed to demystify the weight loss process while focusing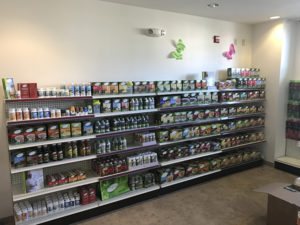 on lifestyle education that allows our patients to maintain their results. The Ideal Protein Protocol is ideal for those who want to reach and maintain a healthy weight by primarily reducing body fat and retaining muscle mass. Our coaches have been through the protocol and have first hand experience with the challenges patients will face as they make the lifestyle changes they need to live their ideal life. Our clinic is open 7 days a week and offers a wide variety of good, quality, protein-based foods that range from entrees, to desserts, to snacks and to beverages.
HIPAA NOTICE OF PRIVACY PRACTICES
This Notice describes how our practice and our health care professionals, employees, volunteers, trainees and staff may create, receive, maintain and transmit your medical information to carry out treatment, payment or health care operations and for other purposes that are described in this Notice
Our medically developed weight loss protocol and smarter lifestyle choices education offers dieters what they really want…a structured program that can put an end to constant dieting.
Business Hours
Monday:
8:00am - 7:00pm
Tuesday:
8:00am - 7:00pm
Wednesday:
8:00am - 7:00pm
Thursday:
8:00am - 7:00pm
Friday:
8:00am - 7:00pm
Saturday:
9:00am - 3:00pm
Sunday:
9:00am - 1:00pm
Condo Pharmacy is Authorized to Use the Ideal Protein Weight Loss Protocol and Products. The testimonials on this website are those of the individual that is identified, you should not necessarily expect to receive these results. Typical results vary from person to person and individual to individual when the Ideal Protein Weight Loss Protocol is followed properly. You should consult your physician or other health care professional before starting this or any other diet program to determine if it is right for your needs.
28 Montcalm AvePlattsburgh, NY 12901 – Phone: (518) 563-3400
Copyright © 2018 Ideal Protein All rights reserved.